Frequently asked questions
How could I clean my guitar?
A clean, soft, damp cloth is usually sufficient for cleaning your guitar. Additionally, using products like Fast Fret or similar can significantly prolong the lifespan of your frets and strings. For an Ebony fingerboard, Citrus oil can also be helpful. Please, have in mind that it is important to avoid using acetone when cleaning your guitar.
How do I order a custom guitar?
We are currently working hard on our new configurator. In the meantime, please feel free to contact us by phone or email, or by filling out the contact form on our website. Don't hesitate to reach out to our dealers and retailers as well. They may have a similar guitar in their current inventory.
What is the lead time for a new order?
The lead time for a standard model depends on our stock availability. For custom-made guitars, the production time typically ranges from 4 to 6 months. In some cases, unexpected issues or changes in the design may result in longer production times. While we strive to minimize any delays, certain processes such as schooling of wood and varnishing cannot be rushed without compromising the quality of the final product. We understand that waiting for a custom-made guitar can be frustrating, but we believe that the end result will be worth it.
Where are Dowina guitars made?
Our all solid models – Vintage, Time Travel, Master series, and custom guitars  –  are exclusively made in our workshop located in  Bratislava. We are located near the Devin castle which gave the name to Dowina – the ancient name of Devin. We strive to maintain the tradition of handmade luthiery and craftsmanship through our work. Our solid top series, Antique, is created through a special partnership with another factory. We personally hand-select all of the top plates to ensure the highest possible acoustic quality. Once we have selected the top plates, we ship them to our fellow manufacturer, who then completes the manufacturing process. After that, we take care of the final setup to ensure comfortable playability and conduct a thorough quality control check.
What is the difference between Vintage and Master series?
Our Vintage series features wood that has traditionally been used in guitar making, as well as a special addition in the form of the Merlot, which uses super resonant Macacauba wood. Our Master series is packed with rare and expensive tone woods that are difficult to obtain, making them even more precious. We hand voice all of our  guitars for every type of all solid series. However, if you want a top plate that has been hand voiced by Stan, you should look to our Masters series.
What type of strings do you suggest?
Our guitars are set up to gauge 0.012 , which we believe provides the best sound and playability for our instruments. If you would like to use a different gauge of strings, please be aware that it may require some adjustments to the guitar's truss rod to maintain proper neck relief and prevent fret buzz. We recommend consulting with a professional guitar technician or luthier if you are considering a change in string gauge and feel free to contact us if you have any questions or concerns about changing string gauges on your guitar. We are satisfied with the performance of Elixir Bronze and D'Addario XT and XS strings, but we always encourage experimentation. Strings can have a significant impact on the final sound of the instrument.
What is the scale length?
Our guitars, both steel string or nylon,  currently have a scale length of 648mm, but we are open to experimenting with shorter scales or fan frets in the future.
Where do the tone woods used come from?
We are deeply committed to the sustainability and origin of the tonewoods we use in our guitars. We believe that it's our responsibility to ensure that the materials we use are ethically sourced and do not contribute to deforestation or other environmental issues. We work just with trusted suppliers who share our values and are committed to sustainable forestry practices. That's why we have chosen to work with certified European distributors, rather than buying wood directly from exotic mills. By working with these distributors, we can also ensure that the tonewoods we use have been properly inspected, processed, and documented and we can easily travel to select it personally. This provides us with greater transparency and accountability, which is important to us and our customers. 
What types of varnishes are used on Dowina guitars?
Most of our guitars feature an open-pore varnish because we love the natural feel of the wood and the impact it has on the guitar's overall acoustic properties. With our Time Travel series, we aimed to create something that was both new and old at the same time. To achieve this, we have incorporated a vintage-looking semi-gloss finish. Our Masters and Custom guitars are available in open-pore, gloss top, or full gloss finishes. The choice of finish is entirely up to your personal taste.
What does the handvoicing mean?
Handvoicing is a critical process in the construction of our guitars. It involves the individual adjustment of the shape and dimensions of the braces to match the physical properties of both the braces and the top plate. This is done by carefully carving and sanding the braces to achieve the desired tonal characteristics for the instrument. By hand voicing each guitar, we can ensure that it has a unique and distinctive voice, with optimal balance, projection, and sustain. This is an intricate and time-consuming process that requires a high level of skill and expertise, but we believe that it is essential to creating instruments that are truly exceptional.
What types of EQ are installed on Dowina guitars?
The majority of our electroacoustic Dowina guitars come with LR Baggs or Fishman pickups installed, as we have found that these systems provide great sound quality and reliability. If you're looking for a microphone-based pickup system for your guitar, we highly recommend the LR Baggs Anthem. This system uses both a microphone and a piezo pickup to capture the full tonal spectrum of your guitar, resulting in a natural and transparent sound that is hard to achieve with piezo pickups alone. The Anthem also includes an onboard preamp with a range of EQ and volume controls, making it easy to fine-tune your sound on stage or in the studio. If you're looking for a reliable and clear piezo pickup system for your guitar, the LR Baggs Stage Pro or EAS (Element Active System) can be an excellent choice. Both of these systems use LR Baggs' patented Element under saddle pickup to provide a clear and balanced sound, with an onboard preamp that includes volume and tone controls. The Stage Pro also includes a phase switch and notch filter for advanced feedback control, making it an ideal choice for use on stage or in other live performance settings.
What should I do if the action is too high or low?
At our workshop, we typically set up the action on our guitars to be between 2.6-2.8mm at the 12th fret. This is a fairly standard setup that allows for comfortable playing and good tone production, while still maintaining a reasonable level of string tension. If you notice a sudden change in the action height on your guitar, it's possible that the guitar has been exposed to too high or too low humidity, which can cause the top plate to expand or contract. This can affect the overall geometry of your guitar, including the action height.In general, it's important to store your guitar in a place with stable temperature and humidity levels, ideally between 40-60% relative humidity. If the humidity level in your environment is too high or too low, it's a good idea to use a humidifier or dehumidifier to help maintain a stable environment for your guitar and get the guitar back in shape. Most changes in action height can be easily reverted in a short amount of time.
When to use the truss - rod?
The truss rod on a guitar is designed to adjust the curvature of the neck, which can help to optimize the action height and playability of the instrument. In general, the truss rod should be adjusted when you change the string gauge or when the geometry of the guitar changes due to environmental conditions
changes in temperature and humidity can cause the wood in the guitar to expand or contract, which can also affect the curvature of the neck and the action height. In this case, adjusting the truss rod can help to restore the optimal curvature and keep the guitar playing and sounding its best. It's important to note that adjusting the truss rod can be a delicate process that should only be performed by a professional luthier or experienced guitar technician. If you're experiencing issues with the action height or playability of your guitar, it's a good idea to have it checked by a professional to ensure that it's adjusted properly and to prevent any damage to the instrument.
What does Dowina mean?
"Dowina" refers to a castle located in the Devin neighborhood, which is part f Bratislava, the capital of Slovakia. The castle is situated on a hill overlooking the confluence of the Danube and Morava rivers, near the border with Austria. This magical place with an old castle ruin gave birth to Dowina guitars. The natural beauty and historical significance of the castle and the surrounding landscape have influenced the design and construction of Dowina guitars.
What does SPM, JD, MZ written on my X brace?
When you look inside a guitar, you may see symbols and initials written on the X braces. These are  the signatures and markings of the master luthiers who crafted and hand-voiced the guitar. The hand-voicing process involves carefully tuning and adjusting the guitar's bracing and other components to create a unique sound character that is specific to that particular instrument. By adding their personal touch to the guitar's construction and voicing, luthiers can help to create an instrument that is truly one-of-a-kind.
Where can I test a Dowina guitar?
If you are interested in testing or purchasing a Dowina guitar in Europe, it is quite easy to find a retailer near you. Dowina has a wide network of authorized dealers throughout the continent, and you can check our official website's "Dealers" page to find a dealer in your area. This way, you can try out our guitars in person and see which model is the right fit for you.
Is it possible to order a lefthand?
Sure, we offer left-handed versions of our guitars. You can find them in shops or send us an inquiry about available lefthand in stock. It's interesting to note that the founder of Dowina, Stan, is left-handed himself but plays a right-handed guitar.
What is Bona Vida?
Bona Vida is a guitar shape that we designed and it comes in a size that is slightly larger than a standard parlor guitar, but smaller than a concert or 000 shape. The placement of the bridge, bracing, and curvature of the guitar was carefully chosen to achieve a specific sound character, which includes a full-body sound and nice reverberation.The Bona Vida guitar's unique midrange sound and its ability to work perfectly in harmony with bigger bodies make it a versatile and distinctive instrument.
What is an Aura concept model?
We are super proud of our Aura concept guitar. The hidden heel and sloped cutaway are unique features that set it apart from other guitars. The hidden heel helps to provide better access to the upper frets, making it easier to play complex chords and lead lines. 
Can I order a Dowina gig bag or hardcase?
Yes, we offer protective 20mm padded gig bags or deluxe hard cases with the Dowina logo. These cases are available in black or brown, so you can select the one that best suits your needs and personal style.
What is a Hybrid?
The concept of a Hybrid guitar combines elements of both acoustic and classical guitars. the idea was to blend the best of both worlds and create a versatile instrument that can appeal to a wide range of players. By combining features like a wider fingerboard of 48mm, nylon strings, and a thinner body with a more traditional acoustic guitar design, we've created an instrument that can produce a unique and distinctive sound.
How many luthiers are in Dowina?
Slovakia has a rich history in carpentry and musical instrument making, with a particularly strong tradition of violin making in Bratislava due to its proximity to Vienna and the classical music tradition. The region of Luby u Chebu also has a long-standing reputation as a hub for premium luthier schools. That's why so many talented luthiers have been able to concentrate in one place With a team of luthiers, as well as an R&D team, administration, and stock we are 29 people in the Dowina team.
What are the differences in sound between guitars made from different wood species?
Each tone wood has its own unique character and can greatly influence the overall tone of the instrument. You'll definitely have to check out our Blog section for more information on this topic.  Despite the importance of all the components of a guitar, the top plate is the most significant in terms of its impact on the instrument's sound, that's always good to keep in mind.
What is the neck profile of Dowina guitar?
Our standard guitars typically feature a neck profile that is C-shaped or slimmer. However, since the final sanding of the necks is done by hand, there may be slight variations in feel. At Dowina, we prioritize comfortable playability, as we believe that having a good guitar that is difficult to play makes little sense. We understand that the neck profile is a crucial feature for guitarists, and we're committed to tailoring each guitar to their individual needs.
Thankfully, we're flexible when it comes to customizing the neck profile. If you're looking for a D or soft V profile, a wider or slimmer nut, let us know. We believe that offering these customized options can make a significant difference in the playability and overall experience of playing a guitar. You sure already know that our goal is to provide guitarists with an instrument that feels comfortable, natural, and inspiring to play.
What is the material of nut and saddle?
On our all solid guitars, we use bone nut and saddle, which is a traditional material with excellent sound projection properties and proven durability. However, we understand that some guitarists may prefer Tusq or other materials for these guitar parts. If this is the case, please do not hesitate to contact us. We would be more than happy to make the necessary changes to the guitar to accommodate your preferences
What is the fret material used on Dowina?
We currently use 18% nickel silver alloy for our frets. This material is both durable and comfortable to work with, ensuring that our guitars offer excellent playability and longevity.
However, we understand that some guitarists may prefer stainless steel frets on their custom guitars. While we are happy to accommodate this request, it's important to note that using stainless steel can cause significant wear and tear on our tools. As a result, we do need to charge an extra fee for the additional work and materials required.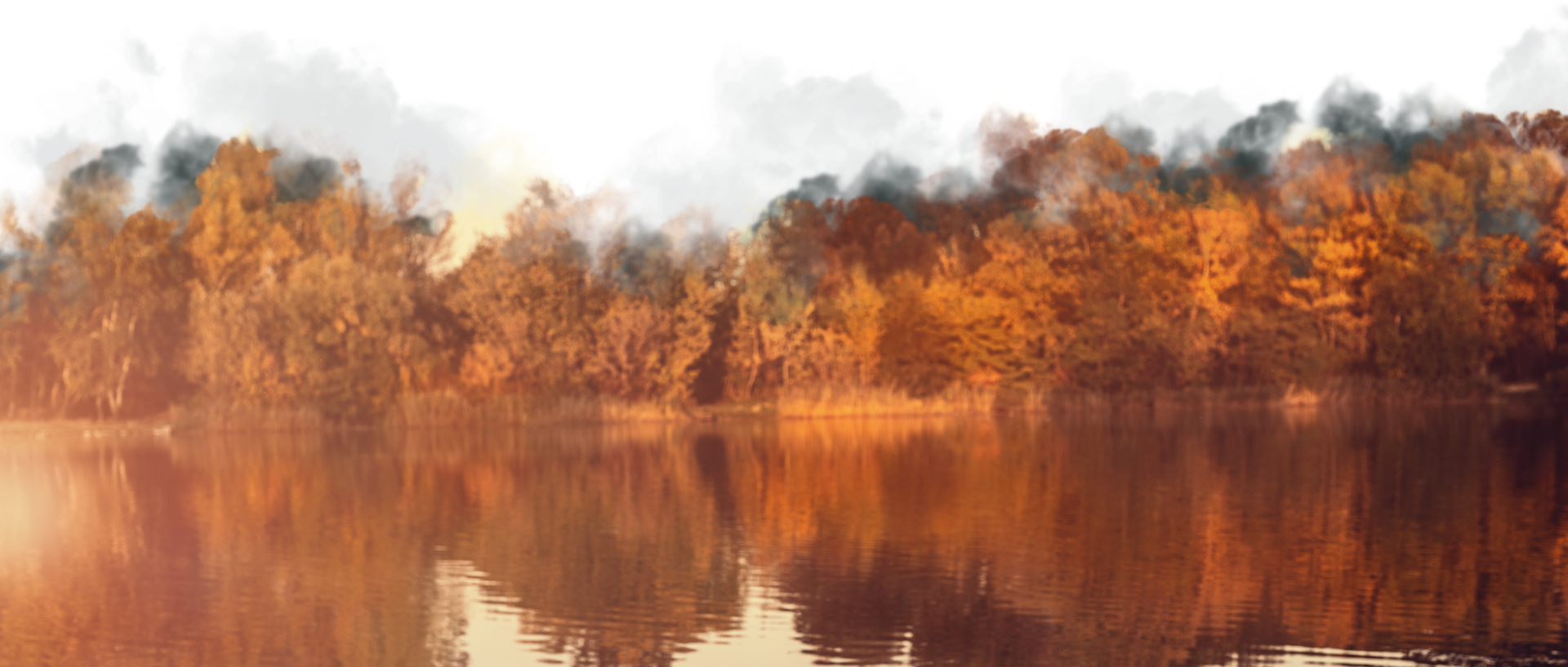 The Ancient Spirit of Wood
Our series