The Ancient Spirit of Wood
If you can't stop thinking about your dream guitar… Take a look at this.
Design your own guitar
Configurator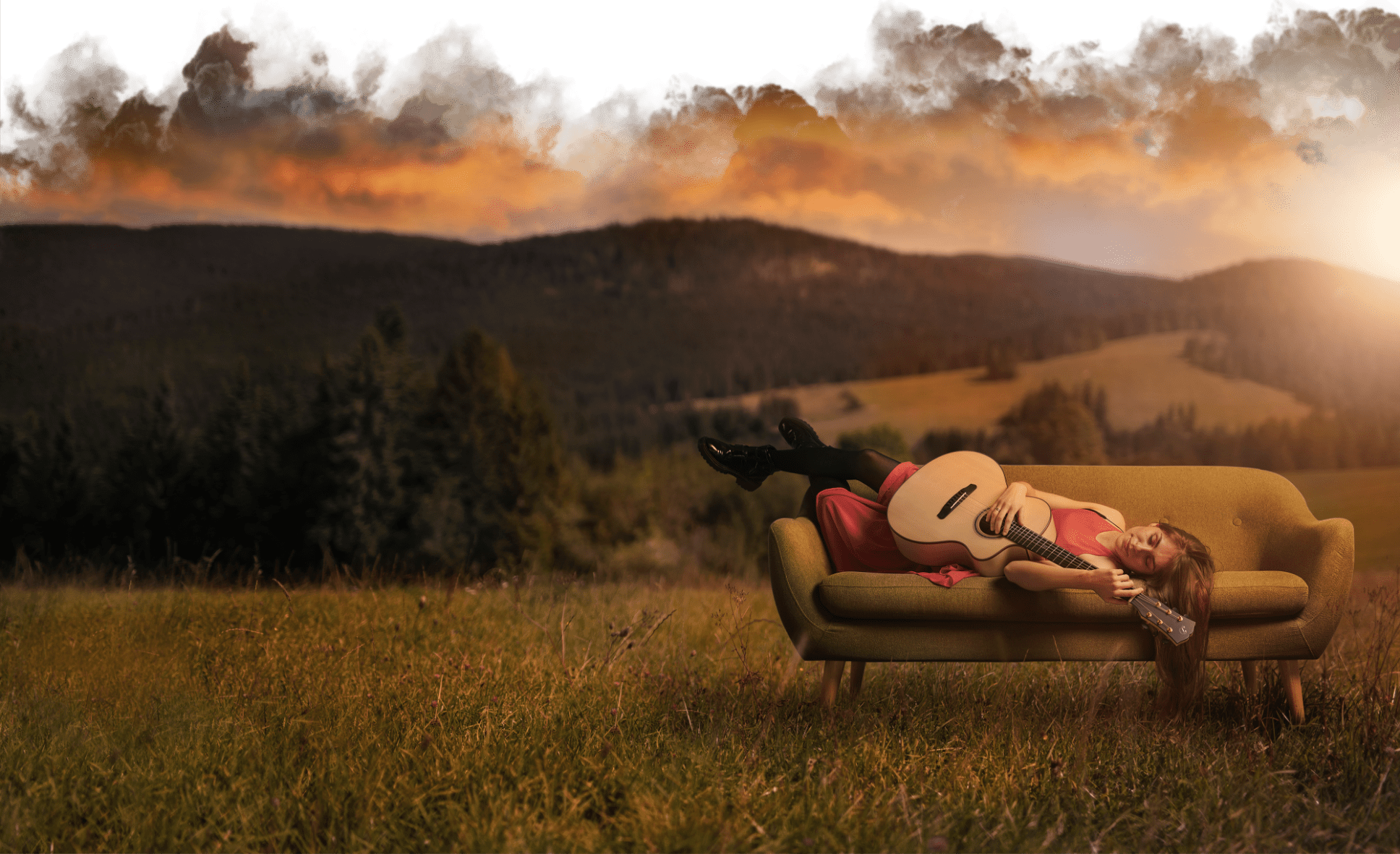 Production process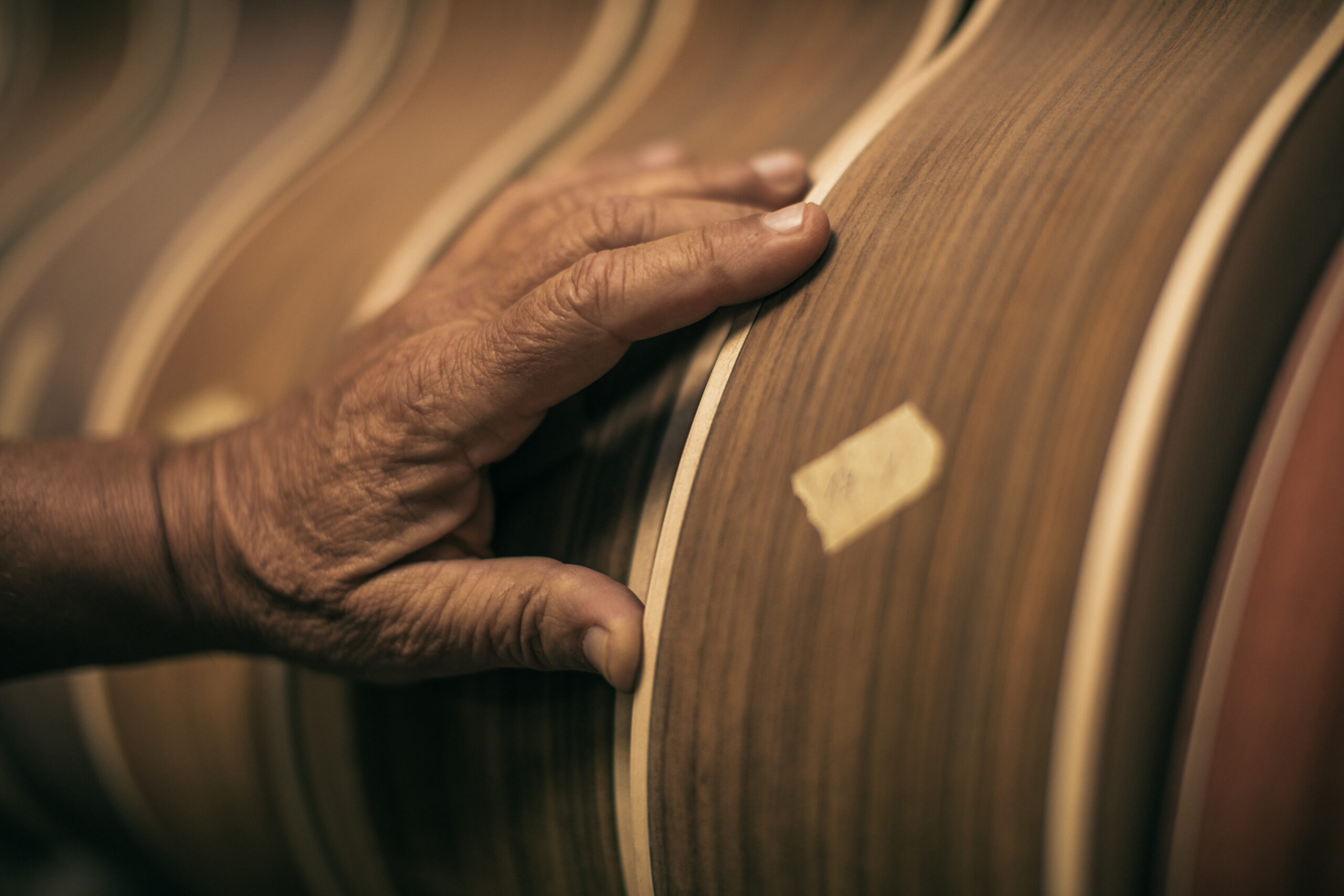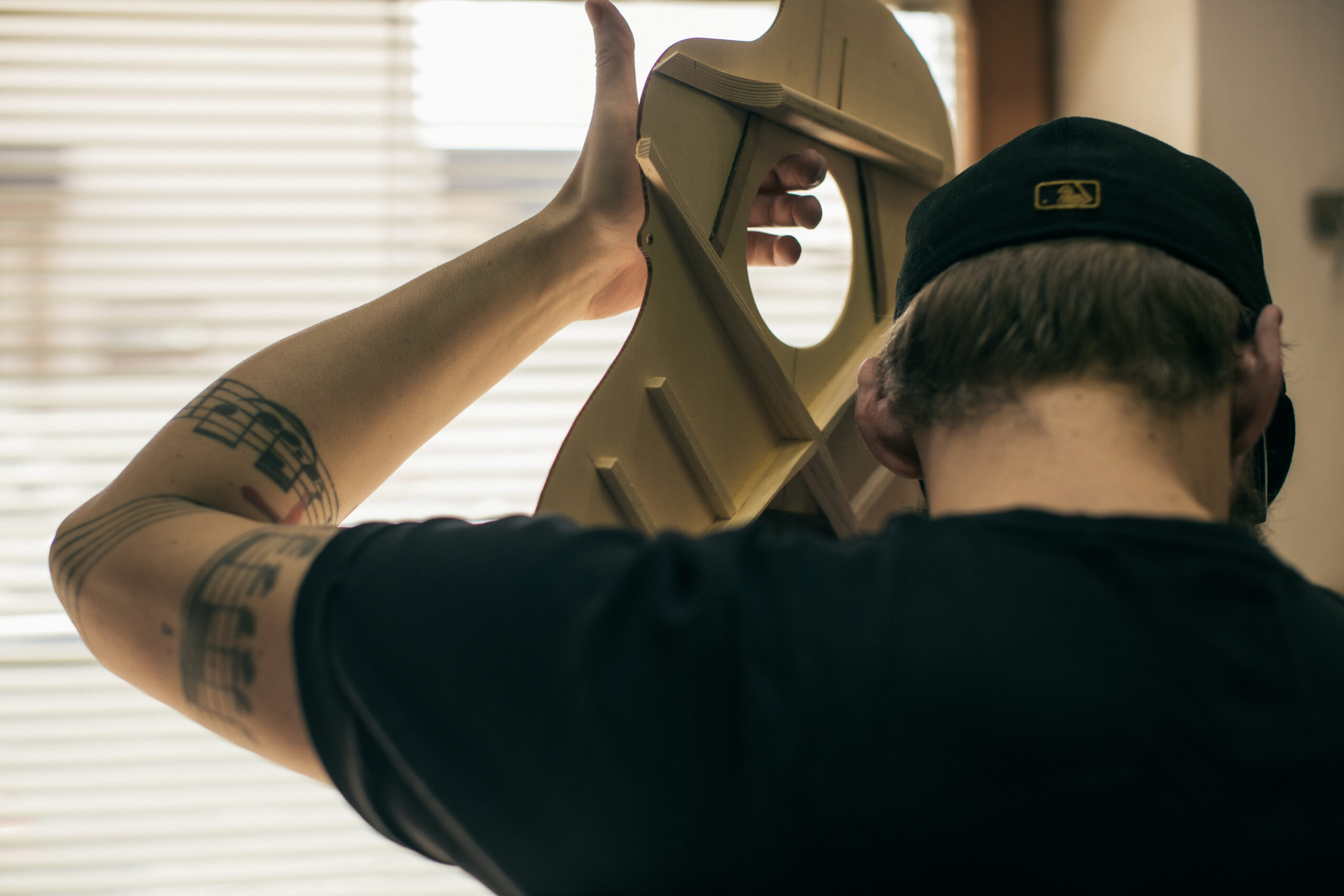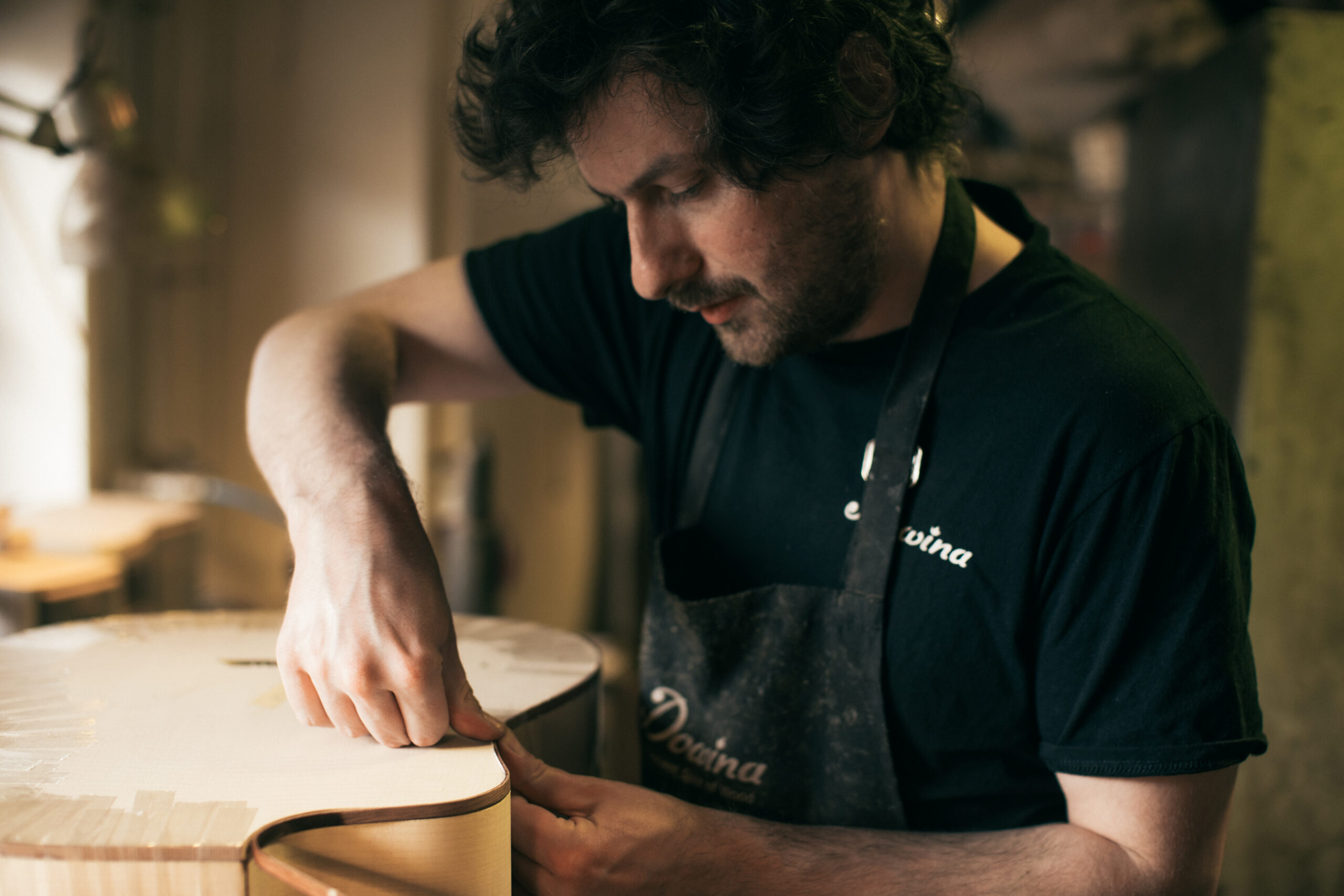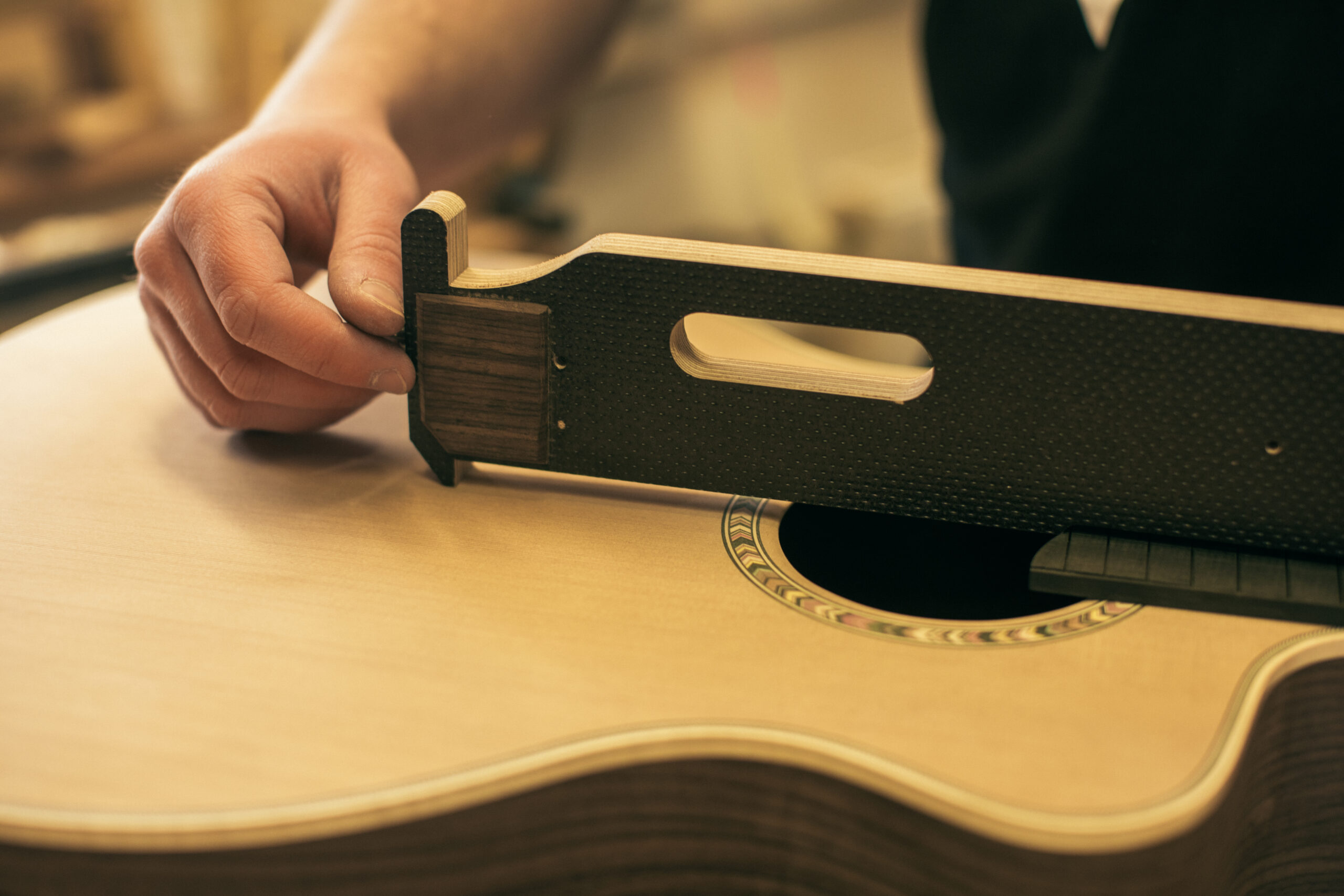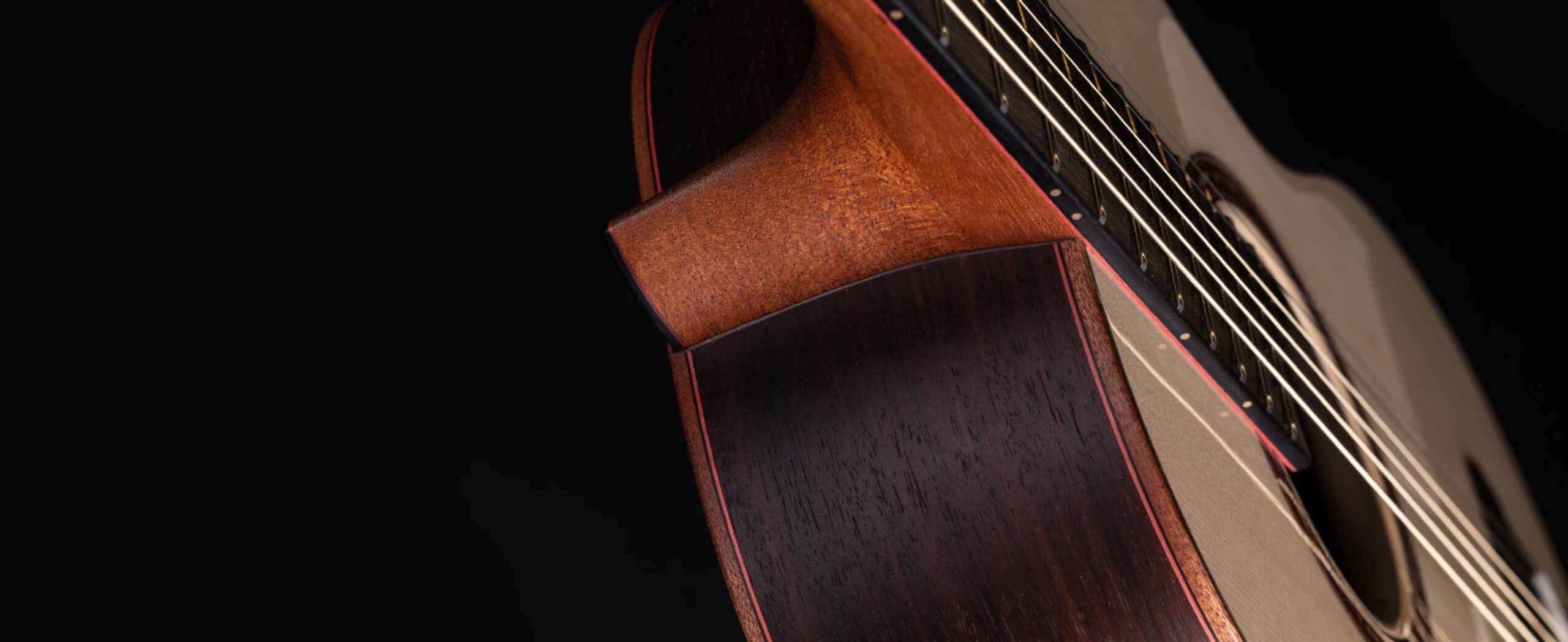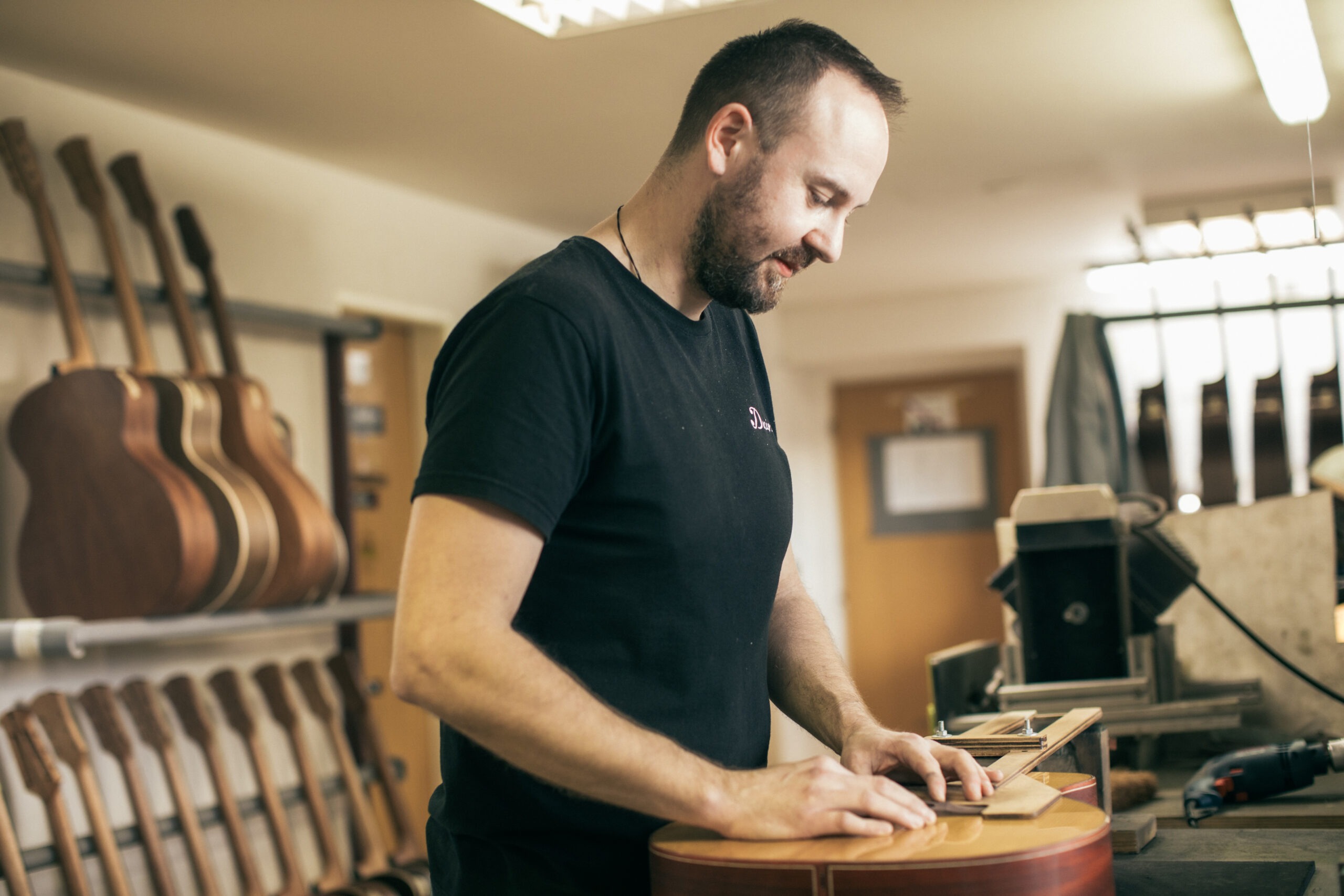 01 /08
Material selection
Each piece of wood used on our solid body guitars has been personally and expertly selected based on its individual acoustic and physical properties. Only about 5% of the material we test will pass our final selection.
Hand voicing & Tap tuning
The top is the acoustic heart of the guitar, but each one is a little different. That's why we invest a lot of time in hand voicing and tap-tuning the braces, adapting them to the character of the top.
Hand crafting the body of the guitar
The wild grain of some tonewoods is enchanting, but it is crucial to marry the back plate to the sides with great care, with precision joinery and sensitively matching the color and material of the inlays, bindings and purfling.
The Body-Neck joint
The way in which the body is joined to the neck influences the guitar's stability, final playability, and sound. The traditional Dovetail on our Vintage and Master series is chosen deliberately, but if you are looking for something more modern, try our Aura with a bolt-on neck.
Varnishing
The Open Pore finish is one of our most popular and long-standing favorites, and we have found it to be an acid-cured varnish that can be applied in a very thin layer to bring out the natural texture of the wood. However, if a glossier finish suits your taste, we are also happy to supply a Gloss Top, Full Gloss, or a special Vintage Semigloss.
The Bridge and The Frets
The right choice of bridge and saddle position has a significant impact on the sound
That's why we "pre-knock" them all and choose only those that have the potential for high quality sound transfer. We also make sure that the frets are positioned and finished properly so that the playing experience is as pleasant and smooth as possible.
Set - up
A well-set-up guitar is an integral part of the manufacturing process. Hand finishing of the fretboard and saddle accompanied by control of the neck angle is essential for a comfortable string height. Our "factory" setting is 2.5mm to 2.7mm at the 12th fret.
Quality Control
Before our guitars leave Dowina's gates, we take time to thoroughly inspect them. Whether it's visually appealing or acoustically refined, when our quality controller doesn't like something, the guitar goes back into production to rectify any flaws.
Discover our
Limited guitars
Our great passion is to select unique pieces of wood that are only obtainable in limited quantities.
/data/e/e/ee1392e8-c306-47bc-848e-1b41b123334f/dowina.com/web/wp-content/themes/dowina/front-page.php on line
101
">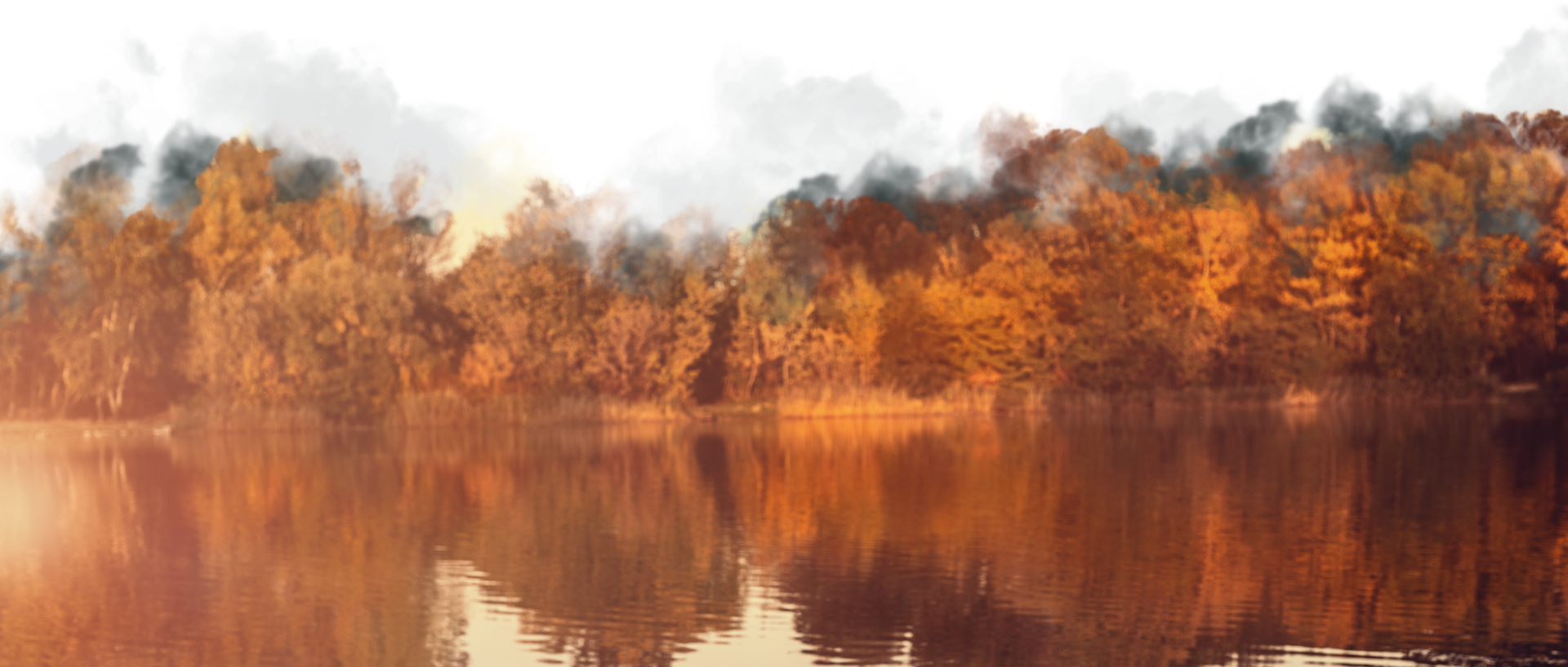 The Ancient Spirit of Wood
Our series